Speakers – Digital Growth Unleashed London
etc.venues, 200 Aldersgate, 17-18 October, 2018
---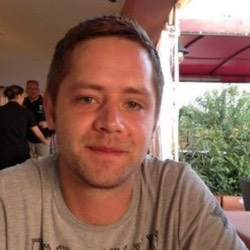 Nick Allen
Digital Marketing Manager

Nick Allen is speaker of the following session: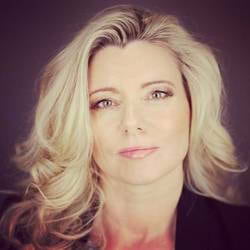 Dawn Anderson
Director
Move It Marketing
Dawn Anderson is a SEO & Search Digital Marketing Strategist focusing on technical, architectural and database-driven SEO. Dawn is the director of Move It Marketing.
Dawn Anderson is speaker of the following session: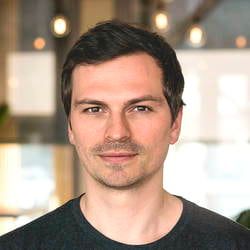 David Arnoux
Co-Founder/Head of Growth
Growth Tribe
David runs Growth Tribe, a young 25-person company that teaches startups and corporates the skills, tools and tactics of rapid experimentation. His hobbies include building prediction models and running 5-second tests. He also has a Youtube channel called "Growth Tribe"... come subscribe.
David Arnoux is speaker of the following session:

Dave Chaffey
Director Marketing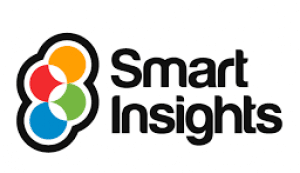 Dave is a specialist Internet marketing trainer and consultant. He is also a prolific author and blogger.
As a digital marketing consultant, he specialises in helping companies optimise their E-communications including digital marketing strategy, search engine marketing, e-mail marketing, and web analytics.
A veteran in best practices for Internet marketing, he has run training courses on Internet marketing since 1997 for training providers including the Chartered Institute of Marketing, Institute of Direct Marketing and E-consultancy. In-company training workshop clients include 3M, BP, Euroffice, HBOS, HSBC, Orange, Siebel and Tektronix.
Dave has been recognised by the CIM as one of 50 marketing gurus worldwide who have "shaped the future of marketing" and by the Department of Trade and Industry as one of "the leading individuals who have provided input and influence on the development and growth of E-commerce and the Internet in the UK over the last 10 years".
Dave Chaffey is speaker of the following session: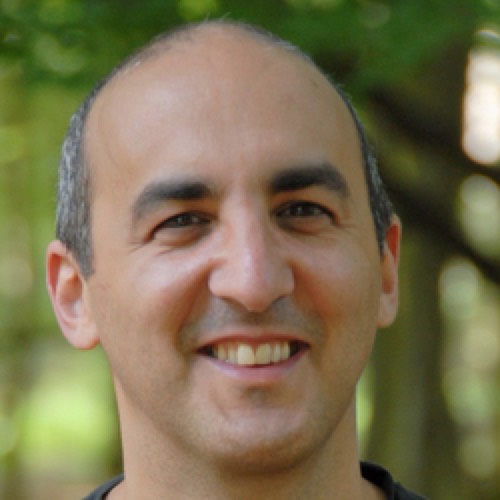 Dave Collins
Founder

Dave Collins has been demystifying search engines for business owners since 1997 – before Google was even launched. He's had the pleasure of working with almost 600 companies from 48 different countries, and has delivered over 80 presentations at more than 40 different events, conferences, training days, webinars, online classes, networking events, workshops, an accelerator program for startups and more. His reputation is based on his wide range of experience, and willingness to share good, useful information. Aside from butting heads with Google, Dave also enjoys climbing, ageing gracefully, teaching his children the joys of fire, sarcasm, procrastination, single-malt whisky, (very) amateur photography, turning into his Father, and long lists with too much detail. For some reason, Dave quite enjoys SEO. Sometimes. Some of it anyway.
Dave Collins is speaker of the following session: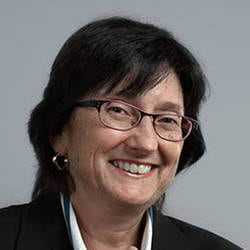 Nancy Harhut
Chief Creative Officer
Nancy Harhut & Associates
Nancy Harhut is passionate about the impact of behavioral science on marketing. An Online Marketing Institute Top 40 Digital Strategist, Social Top 50 email marketing leader, and the winner of numerous International ECHO awards for marketing effectiveness, she has creative directed integrated campaigns for clients such as IBM, Dell, Nationwide, Sheraton, TripAdvisor, American Express, and more.
Harhut is known for her interesting and actionable insights that focus on applying behavioral science to marketing. A sought-after, top-ranked speaker, she's wowed audiences with high-energy, example-jammed sessions in Moscow, Stockholm, Sao Paulo and all over the US -- including attendees at SXSW. Follow her on twitter at @nharhut for topical insights, or email her at email hidden; JavaScript is required
Nancy Harhut is speaker of the following session: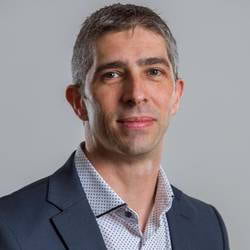 Steve Henderson
Compliance Officer

Steve is an innovator in email delivery technology. With a background of over 15 years in software and database development, he has spent the last decade specialising in email marketing solutions.
At Communicator, Steve has been responsible for developing the email delivery, analytics and reporting systems. He is a member of the DMA Email Council and has, since 2012, consulted on the council's Legal and Best Practice hub. Steve has also co-authored the DMA Email Metrics and Email Deliverability industry best practice guides.
Steve is a frequent contributor to digital marketing trends on social media and was recently recognised as a 2015 Litmus email marketing thought leader in the area of deliverability and privacy.
He holds a BSc in Economics and Statistics from the University of St Andrews and belongs to the CIPP/E (Certified Institute of Privacy Professionals – Europe) and CIPT (Certified Institute of Privacy Technologists).
Steve Henderson is speaker of the following session: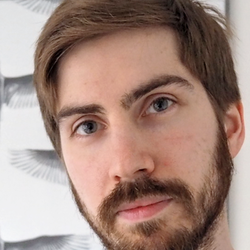 Steve Kato-Spyrou
UX Architect

Steve is helping develop test and learn thinking (that has persistent in digital for a long time) at an organizational level. He has also designed the components for the componentization of the John Lewis and Sky.com sites, in order to create a consistent customer experience and drive production efficiencies. Steve's current passion is creating ways to facilitate leadership level workshops, in order to push things forward and not just create circular debates.
Steve Kato-Spyrou is speaker of the following session: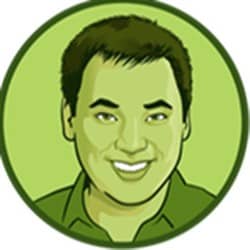 Larry Kim
CEO

Larry Kim is the founder of WordStream, a PPC management software and services company whose free PPC and keyword research tools have been used by more than a million internet marketers worldwide. Larry has been named the most influential PPC marketer in the world for the last two years by PPC Hero and 3QDigital, and his internet marketing blog is read by nearly a million visitors every month. Larry is a columnist for Search Engine Land, Search Engine Watch, Hubspot, Moz, Inc Magazine, Marketing Profs, and dozens of other publications.
Larry Kim is speaker of the following session: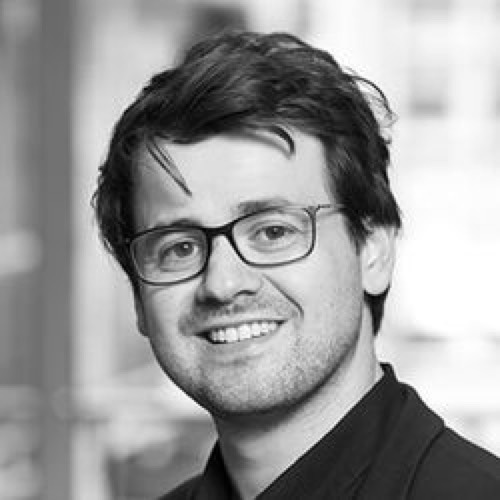 David Mannheim
Owner and Head of Optimisation
User Conversion
David Mannheim is speaker of the following session: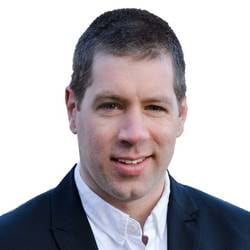 Stuart McMillan
Deputy Head of Ecommerce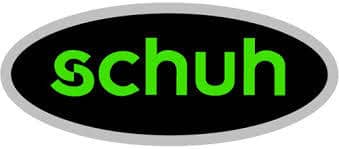 Stuart has worked for Schuh for five years; his job description includes responsibility for site performance and the quality of the conversion across all devices and being the champion for the multichannel, connected customer. Prior to this role, he was a senior web developer in the fashion industry, and brings a detailed technical appreciation to the Schuh ecommerce department. His aim is to help the ecommerce team to create the definitive ecommerce experience in the UK footwear sector.
He pays close attention to the user experience, customer experience, SEO, accessibility, site speed and multi-device, multi-session retail.
Stuart McMillan is speaker of the following sessions:

Stephen Pavlovich
CEO

Stephen Pavlovich is the director of conversion.com, a UK agency specialising in conversion rate optimisation for highly competitive niches. Stephen helps start-ups and multinational companies maximise their conversion rates rapidly.
conversion.com clients range from start-ups to $5 billion/year websites.
Stephen Pavlovich is speaker of the following sessions: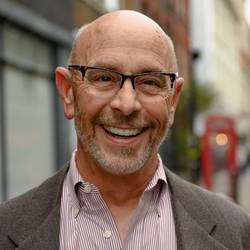 Jim Sterne
Founder

Jim Sterne, Conference Chair of the Marketing Evolution Experience, is an international consultant focused on measuring the value of the online marketing for creating and strengthening customer relationships since 1993. Sterne has written twelve books on using the Internet for marketing, produced the 16-year-long run of the eMetrics Summit, and is co-founder and current Board Chair of the Digital Analytics Association.
Jim Sterne is speaker of the following session: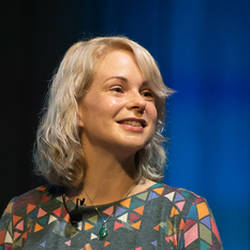 Jenna Tiffany
Founder & Strategy Director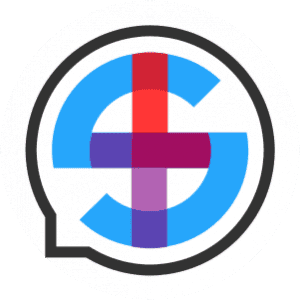 Jenna Tiffany is Founder & Strategy Director at Let'sTalk Strategy providing strategic consultancy services across the digital marketing mix. Jenna has over ten years' marketing experience within B2B and B2C sectors with experience in the travel, financial and retail sectors.

As the Communications Ambassador for the CIM Greater London regional Board and a contributing hub member to the DMA's Email Marketing Council, Jenna's expertise ranges in working with both small and large brands such as to analyse and develop their key journeys & wider digital marketing activities, developing best in class digital marketing strategies & campaigns to deliver ROI. As a proven thought-leader, competent public speaker and publisher, Jenna can be regularly seen sharing her latest trends and key industry topics.
Information about Jenna Tiffany's session will follow soon.